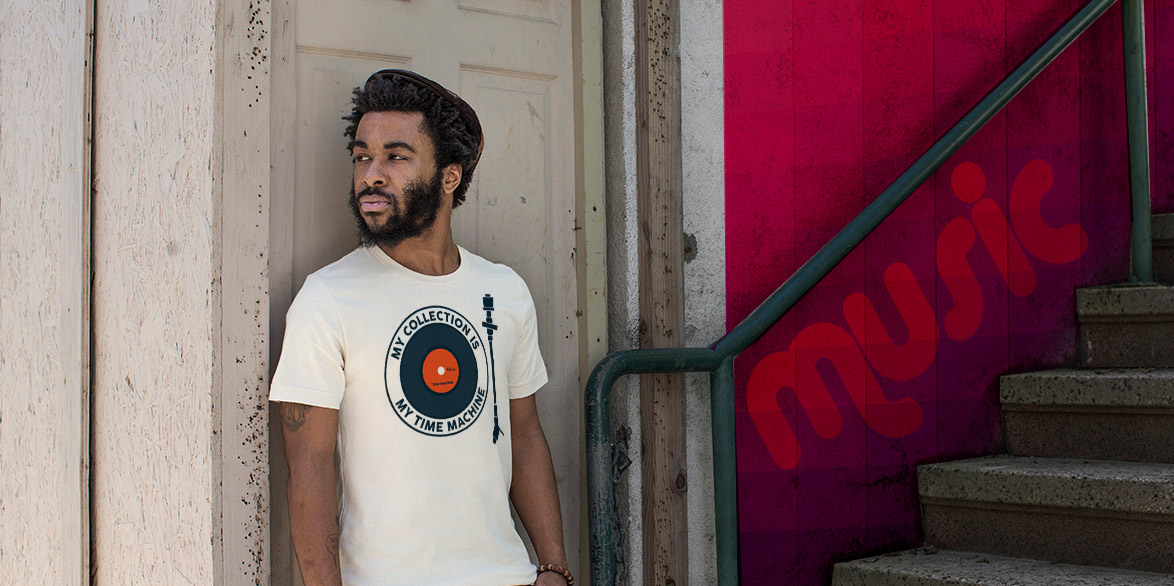 Here at Modernist we believe in strong graphic with a massive influence from music. We love graphics that tell people who we are by a single glance. Lovers of vinyl and the vinyl culture this shones through in our designs!
We have been designing t-shirts for 10 years and we feel our designs shine through on quality garments and the print process used by the guys at The T-shirt Mill.
We are sorry but exchnages cannont be accepted for incorrect sizing issues as the garments are made to order.